How to Write Full Time from Home as  Freelance Writer!
Do you Want to Start Freelance Writing for a Full-time Work from Home Income?
You will probably be excited and say yes but more than likely will begin the way I did which is the hard way. This is not necessary since I can help you overcome all the obstacles and I have done so by providing a full suite of tools and training to help you do it the right way.
To start off, like most budding freelance writers you may start looking for work on freelance boards and maybe invest in a writing jobs portal and this is exactly what i did.
I took what they call the drudge work first, low paying writing jobs and the simple stuff because I was still learning how to write what clients wanted. I never had the proper training to be a writer and could write basic English that's all.
Unfortunately during this learning curve to become a freelance writer,  I did writing work that I never received payment for, from some unsavory characters and that hurt…
At certain times I felt like giving up being a freelance writer altogether, but after a bit of 'Time Out', I got back into the driver seat and pushed on because so many people promised you could make enough money to work from home as a full-time writer.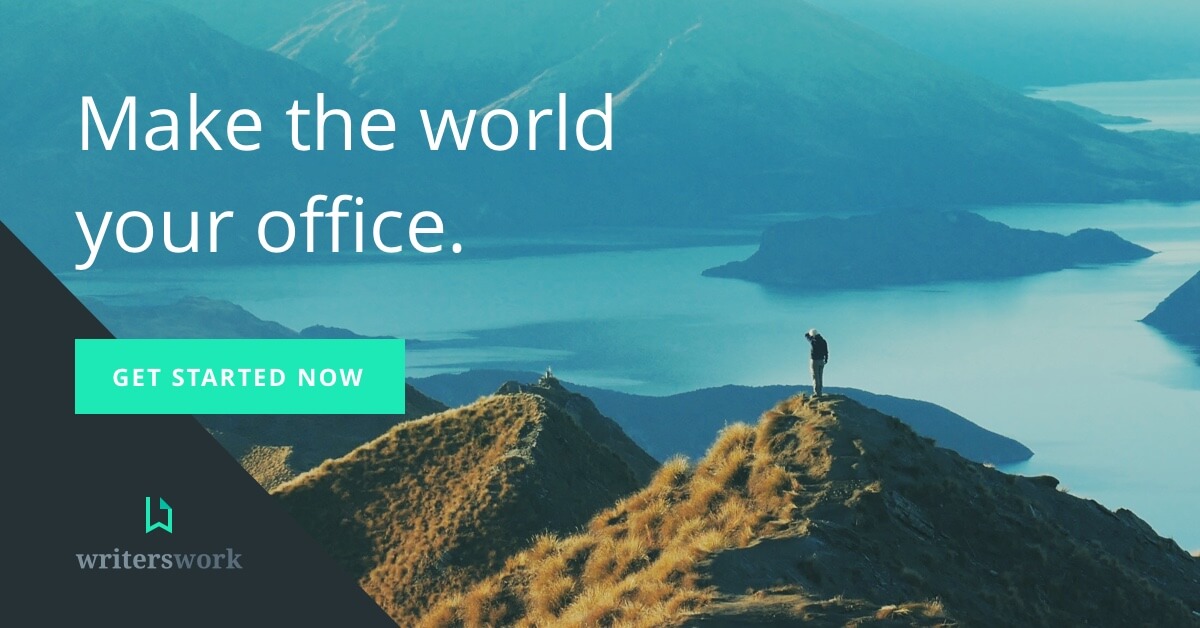 Eventually other clients started noticing my services which I advertised on freelance boards, and eventually, this is how I was approached by a high profile International SEO Company in Los Angeles that offer me top dollar, as long as I wrote solely for them.
How you can get Started!
If you're just starting out with your freelance writing business, you're probably not going to get paid top dollar, but as your writing improves and you begin building a reputation, your work will be highly sought after, and you can command the best possible returns from clients.
It's all about knowing how to write, what to write about and better still learning how to specialize in specific types of writing jobs.
Learn how to Write Quality and maximize your earnings fast before you start your journey to becoming a freelance writer online! That way you can avoid a lot of frustration and you will know what you are doing no matter what sort of writing work you take on for clients
Just like me, you may begin at entry level rates, typically doing the easiest work, and why this is important is the fact that it improves your writing skills. With proper writing training, you can start out doing better-paying writing jobs instead of right at the bottom.
What sort of Freelance Writing is there?
Article writing is in high demand by website owners and can pay well too especially SEO content writing and there is always a never-ending supply of work.
Spinning content is rewriting the same article a few times using different wording, but making sure the article remains factual, and this is quite difficult, boring and frustrating because you are writing the same topic over and over again.
Self-publishing of information reports and EBook's, and special press releases is also in high demand and when you're writing skills improves, you will even have the confidence of writing for yourself, and selling your own work in many different ways.
Freelance writing work can often come with additional value-added services. Doing research on topics, keywords and information and you can charge for this too.
You must always keep in mind that with the internet being a worldwide marketplace, you will be competing with thousands of other writers around the world.
This means for maximizing earnings quality, specialization writing, and providing clients with value-added services are the key to making more money freelance writing!
Many internet marketers and website owners are used to paying peanuts for their content, outsourcing it to countries like the Philippines and India where the cost of living – and therefore the working wage – is far lower.
Even so, the quality of writing from these countries is not the best considering it is not their native language. Your reputation as a quality freelancing writer is what makes clients seek you out and for this reason, you need to build this up as being a top class writer and editor.
You will need to convince clients to choose your services over others out there, although they will be higher in rates than what others are charging.
How can you do this in such a competitive market?
Writing freelance has enormous potential but few realize this…
You need to go deeper and commit to becoming a quality professional writer and build up a USP a unique selling point why clients should choose your services over others!
It's a lot harder to find good writers than a good website or graphic designers, partly because of language barriers, and this is why the demand for freelance writers will never decrease. Even today the demand for quality writers continues to grow at an accelerated pace, in line with the growth of the internet where content will always be the most crucial thing websites need.
Once you are an experienced freelance writer, consider all the different types of writing work there is, and branch off to investigate value-added services that you can offer to supplement the base writing work you offer clients.
As a budding freelance writer, you can be comfortable in the knowledge of the massive potential you have and you can truly work from home full time if this is your goals.
Learn how to start freelance writing with all the coaching and tools you will ever need a valuable investment that will help you learn how to write for high rates. I have created a huge course to show you how to write for clients and even begin writing for your own benefit.